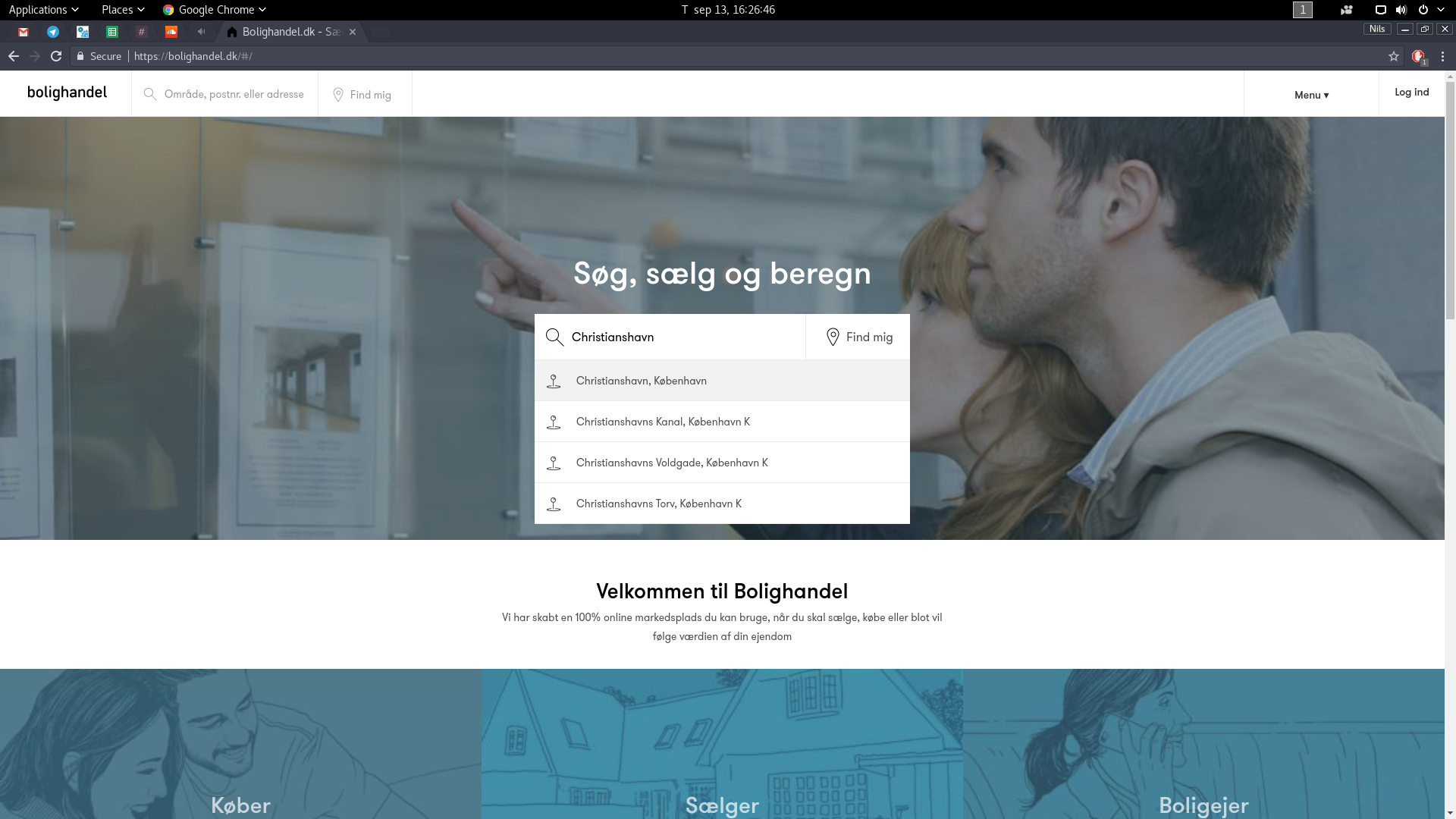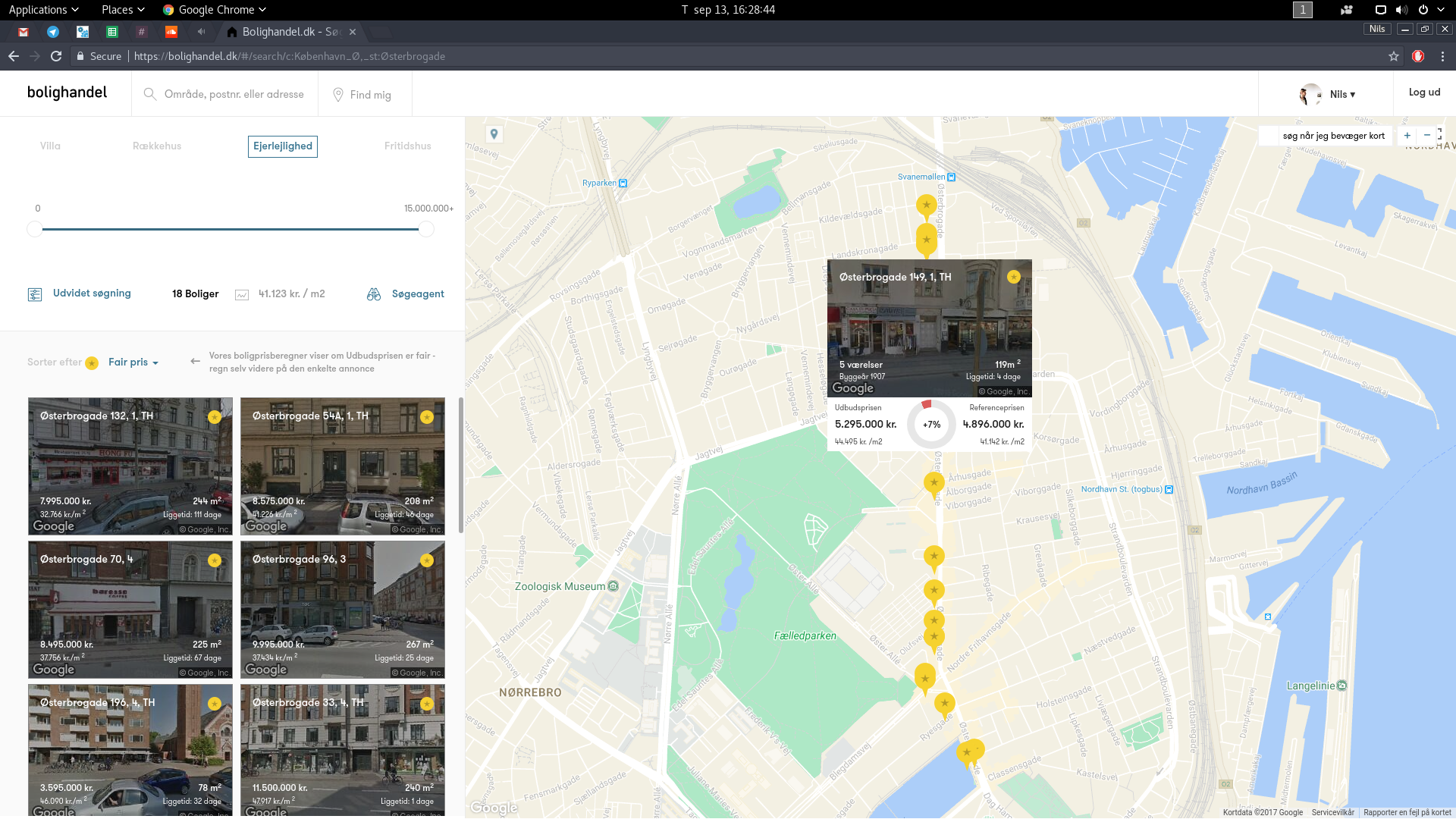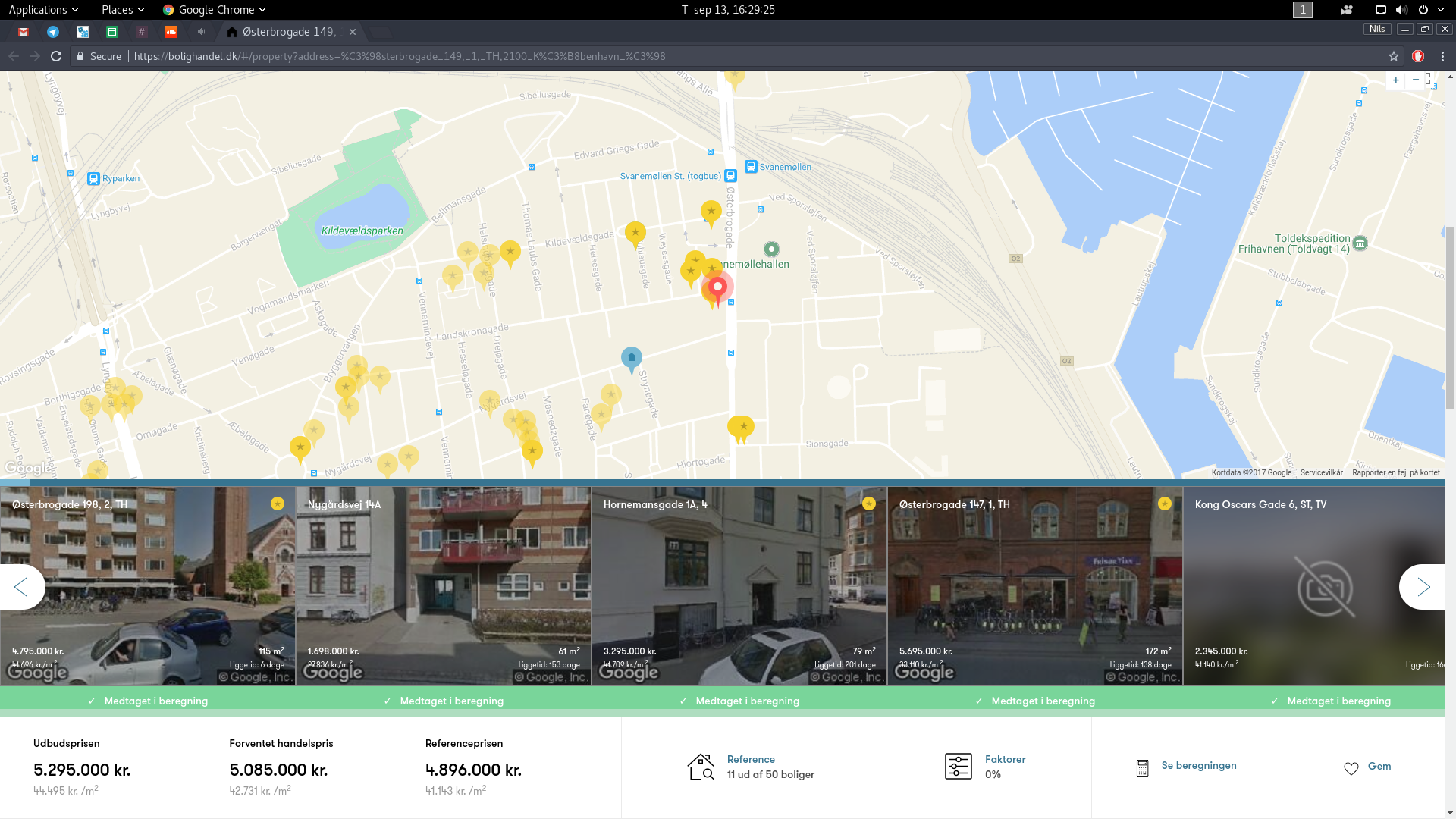 Gaining potential customers with data
Client — Bolighandel.dk
Real Estate & Insurance • Denmark • 2016
Briefing with the client, our target was to gain potential customer base for 45 exclusive properties of their within the area of Denmark. Giving the brief, our mission was to come up with a strategic solution and develop functionality accordingly.
Business ready in under a month
Our solution was to create a automatic crawling system that went through sites and either added, updated or removed the properties to or from the database. Within two days we generated over 70 thousand real estate properties with all of the data. By co-operation with Google, we added possibility to see the houses via street view as addition of the property images.
Debug data example

Array
(
 [0] => Starting connection with the API server… (16:26 27.09.2015/0.346ms)

 [1] => Connection successful. Starting to parse the entries against 1521 files in cache. (16:26 27.09.2015/0.879ms)

 [2] => Reading finished. Starting import. (16:26 27.09.2015/1.433ms)

 [3] => Task finished. [API: 1 pushed, 0 cached] [DB: [LISTINGS: 668 added, 1253 updated] [IMAGES: 1267 created]] (16:33 27.09.2015/456.097ms)

 [4] => Warning: Unknown property types detected (Source name => Amount of Listings) Array
 (
 [Villa / fritidsbolig] => 36
 [Landejendom / villa] => 4
 [Rækkehus / villa] => 7
 [Helårsgrund / fritidsgrund] => 1
 [Villalejlighed / ejerlejlighed] => 1
 [Ejerlejlighed / fritidsbolig] => 3
 [Villa / rækkehus] => 1
 [Fritidsbolig / villa] => 3
 [Villa / landejendom] => 1
 )
 (16:33 27.09.2015/456.097ms)

 [5] => Property type statistics: (Source name => Amount of Listings) Array
 (
 [Helårsgrund] => 124
 [Villa] => 1037
 [Villa / fritidsbolig] => 36
 [Rækkehus] => 55
 [Ejerlejlighed] => 179
 [Fritidsbolig] => 349
 [Andelsbolig] => 50
 [Landejendom] => 105
 [Fritidsgrund] => 30
 [Villalejlighed] => 9
 [Landejendom / villa] => 4
 [Rækkehus / villa] => 7
 [Helårsgrund / fritidsgrund] => 1
 [Villalejlighed / ejerlejlighed] => 1
 [Ejerlejlighed / fritidsbolig] => 3
 [Villa / rækkehus] => 1
 [Fritidsbolig / villa] => 3
 [Villa / landejendom] => 1
 )
 (16:33 27.09.2015/456.097ms)

 [6] => Starting checking against removed entries. [DB: 55850, API: 1995, DIFF: 54560] (16:33 27.09.2015/456.263ms)

 [7] => Task finished. 54560 entries removed from the database. (16:33 27.09.2015/467.082ms)

)